After chairing the Australian Business Growth Fund (ABGF) for the past 18 months, Mike Baird has decided to step down to pursue other chair opportunities.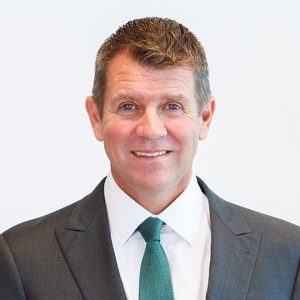 Mike leaves the fund under the leadership of Anthony Healy, and with strong momentum firmly established. Under Mike's chair, ABGF has opened its offices in Sydney and Melbourne, built a diverse and experienced team, and announced its first four investments – with the fifth investment to be announced within days.
CEO and Managing Director of ABGF, Anthony Healy says, "Mike has been a supportive chair of the fund and our cause, and has been instrumental in ensuring we have built solid foundations, setting us up well for an exciting future ahead. We are delighted to have had him as our chair and wish him all the very best in his further endeavours."
ABGF and its shareholders are working through the process of appointing a new chair, with Mike retaining his role as Chair until his replacement is confirmed.