Capsifi, one of Australia's leading software providers for enterprise architecture and business model innovation, has announced its new executive leadership team. In line with their growth strategy, Capsifi's founder and former CEO, Dr. Terry Roach has chosen to return his focus to leading the strategy and vision for product innovation. The company has appointed a new Chair, Andrew Barkla, CEO, Ian McAdam, and CRO, Tony Mascarenhas.
Capsifi offers a centralised business architecture platform for large and complex businesses, enabling the planning and management of business transformation initiatives from concept to execution. Under Terry's leadership, Capsifi has achieved exceptional business growth and market success – doubling revenue annually over the past two years.
As Capsifi moves to its next phase of growth, it is vital to have leaders who have the right experience to drive the company forward. In welcoming the new team, Terry commented: "I'm thrilled to welcome these industry stalwarts into the Capsifi fold, having worked extensively with Ian McAdam and Andrew Barkla in various capacities in the past."
"Andrew has a strong background in global strategy and market growth, and Ian provides extensive experience in business leadership and market expansion. Additionally, Tony brings Capsifi a leadership background in strategic revenue growth through sales and partner channels. Hiring such outstanding executive talent wouldn't have been possible without the Australian Business Growth Fund's (ABGF) guidance and support."
In 2022, Capsifi received funding from ABGF ($11 million) to further scale the business and accelerate its growth. Co-Head of Investment of ABGF, Ghazaleh Lyari, said, "Terry started his partnership with ABGF with a focus on expanding his executive team which is now well positioned to fulfill its growth potential. Terry's deep technical capabilities will ensure Capsifi continues to be at the leading edge of innovation and stays ahead of its competitors; while Ian's extensive experience in leading large enterprises will enable Capsifi to refine and execute its go-to-market strategy."
"ABGF provides more than capital to help businesses grow. We work closely with our portfolio companies, assisting them with strengthening executive team capability to deliver on their growth objectives."
Since developing its cloud-based solution with its inaugural client, Service NSW, Capsifi has enhanced and commercialised its products across domestic and international blue-chip clients in Europe and North America. Clients include American Express, AMP, Costco, and IKEA. Capsifi has also been recognised as a market leader in Gartner's annual review of enterprise architecture tools since 2020.
MEDIA NOTES FOR REFERENCE:
Andrew Barkla – Chair, Capsifi – Andrew Barkla will oversee the company's growth strategy. His outstanding background in technology, services, and the software industry, along with a skillset gained in global strategy and market growth, will help Capsifi enforce its new strategy and realise its full potential as the company progresses. He is also one of Capsifi's original angel investors.
He possesses over 20 years of senior management experience in roles across Australia, New Zealand, Asia, and North America. Andrew was most recently the Chief Executive Officer, and Managing Director of IDP Education Ltd (ASX:IEL), a world-leading education specialist providing innovative digital marketing and data insight services to Education Sector clients through the IDP Connect organisation (www.idp.com).
Ian McAdam, CEO, Capsifi – Ian is responsible for growing the company's presence and market globally. Ian's experience leading large enterprises, financial background, and ability to identify market opportunities will help Capsifi succeed. Additionally, his master skills in strategy and expansion perfectly pair with Terry's skills and experience to ensure capability and innovation of technology are placed in the right hands of partners and customers whilst executing a strategy to expand into new markets.
Previously Ian was the Chief Commercial Officer at Salesforce. He led the Australian team for over three years and achieved double-digit growth, notwithstanding the economic headwinds that the pandemic imposed. Ian also held senior roles at Symantec, Oracle, eServGlobal, Mondelio Worldwide, Mincom (Ventex), and Peoplesoft.

Tony Mascarenhas, CRO, Capsifi – Tony is responsible for driving revenue growth for Capsifi globally, both through direct sales and partner channels. With extensive experience in technology and business consulting, as well as a strong aptitude for leading sales and partner channels, Tony is poised to take Capsifi to the next level of success.
Having spent the past five years in the Cyber Security industry, Tony has a proven track record of driving growth via channel sales in the ANZ marketplace. As the former Area Vice President for Imperva in ANZ, Tony successfully redefined the go-to-market strategy and refocused the team on the channel to drive growth.
Tony has held senior sales management roles at several large enterprises, including Imperva, McAfee, Symantec, Oracle, and IBM Business Consulting Services, and has worked across North America, Europe, and Asia Pacific.

About Capsifi
Capsifi is a leading software provider for enterprise architecture and business model innovation. Capsifi's digital business platform supports architects in planning and managing business transformation initiatives, from conception to execution, helping customers optimise their organisational agility and business performance by establishing their operating model as a dynamic, interactive, and enduring business asset.
Capsifi's platform is a dynamic, interactive, operating model canvas underpinned by a holistic, semantic knowledge graph that enables traceability and alignment across fragmented business information. This solution gives customers the visibility and insights they need to navigate change and improve decision-making.
Capsifi was founded in 2013 by a team of experienced architects and analysts who set out to improve how businesses adapt and innovate. By clearly articulating the strategic value of change initiatives, organisations can invert traditional digital transformation approaches – placing business first.
Capsifi has evolved around the core philosophy of placing customers at the heart of everything. This principle continues to guide their vision, imagination, and product innovation to ensure customers receive the greatest value and succeed in their transformation efforts. With its Global Headquarters in Sydney, Capsifi has clients in the USA, Europe, and Australia.

About ABGF
ABGF was founded with an initial capital of $540 million as a public-private partnership between the Federal Government and six leading banks. The Fund operates commercially and makes investment decisions independently of its shareholders.
ABGF was set up to act as a catalyst for growth in the Australian SME sector by connecting founders and entrepreneurs to the capital, expertise, and wider networks they need to succeed.
The Fund bridges the gap between late-stage venture capital and private equity. It provides minority-only, patient growth capital that allows owners and founders to retain control of what they've built while leveraging the Fund's capital and expertise in achieving their growth aspirations.
ABGF provides a proven investment model that has generated hundreds of successful growth outcomes for businesses in the UK and Canada.
For media enquiries or interview requests, contact:
Trisca Scott-Branagan
0414 504 404 / trisca.scott-branagan@abgf.com.au
ABGF's investment lead for Capsifi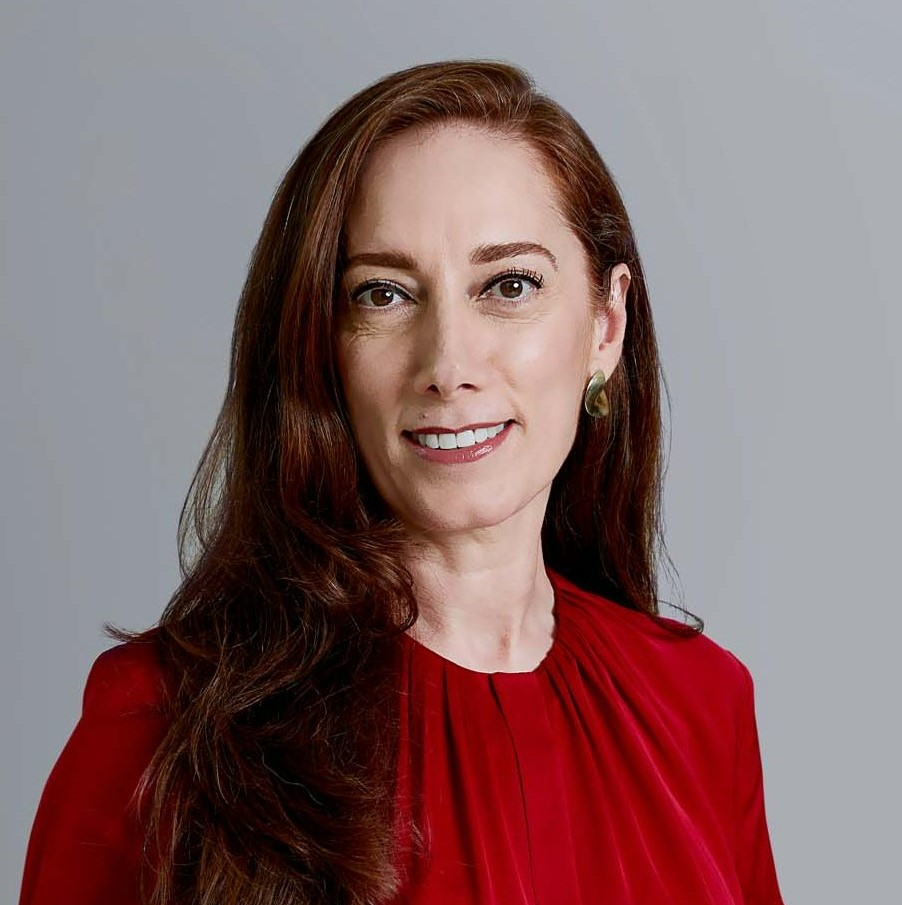 Ghazaleh Lyari
Co-Head of Investments, Australian Business Growth Fund